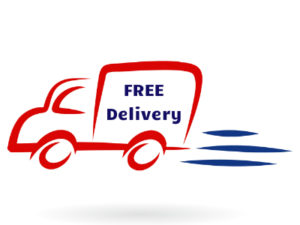 Say what you like.
After the Covid-19 Circuit Period is over, most of us are likely to continue wearing our mask whenever we are out of house even though we are not required to do so.
Play safe!
But it comes with a cost… THE COST OF THE MOUTH / FACE MASK (from now we shall call it mask).
With a Negative Ion Mask, not only it provides you with the protection you want, it comes with many other medical benefits because of the negative ions generated from the material (negative ion fabric) used to make these masks.
Read more about benfits of Negative Ion Masks here.
There is one more benefit of using these masks. It is washable and re-usable.
Yes, each of these masks may cost you from $38 to $48 depending on how many layers of fabric there are.
But if you are going to use it each time you go out for work or other personal agenda, these masks actually save you a lot of money.
This is on top of all the benefits that come with a Negative Ion Mask.
We are in this business for many years, so we know something.
Most of our clients got two masks so that they always have a spare one just in case the other is not dry yet (you are advised to wash your mask at the end of the day.)
GET TWO MASKS now, and we will delivery to you FREE!
Disclaimer
The information in this article is solely for information purposes, and not to be followed without seeking your doctor's advice. You are recommended to consult your medical practitioner prior to making any crucial dietary changes, especially when you are being placed under medications or are having any medical condition.
Drink Only The Best Juice
Not all juices are made equal. If you want to have high quality juice for your daily needs, only the top quality juicer / blender can do the job. Read more…
Treat Your Pain / Illness Without Medicine
Not sure if you have heard of natural healing or alternative healing. You might want to look at this. Read more…
Give Your Body More Good Oil
Life can be fun. It's almost impossible to take only healthy food for every meal. Everyday. This is a way to get rid of 'bad' oil and replace it with the good one. Read more…